POC President Andrzej Kraśnicki visited Japan
Between 30th of March and 3rd of April President Kraśnicki together with Marzenna Koszewska - director for Olympics and International Relations - visited the country of cherry blossoms following the special invitation of Mayor of Takasaki, Mr. Kenji Tomioka.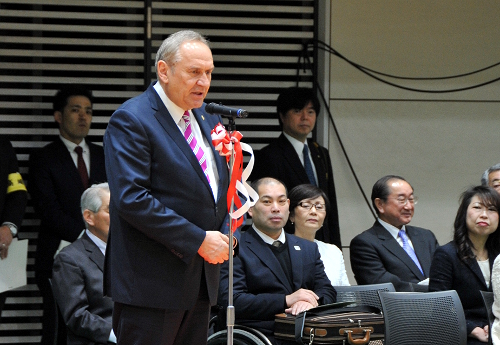 On April 1st, Polish delegation participated in the official opening ceremony of the multifunctional sport complex - Takasaki Arena. The event was organized with the great splendor with the presence of the highest city representatives, member of the Japanese Parliament, president of the Japan Association of Athletics Federations and many other distinguished guests. President Kraśnicki handed out graphics of the Polish Art Fines' artist - Mr. Bogdan Wrzeciono and the sculpture "Basketball player" carved by prof. Piotr Siwczuk.
The Polish Olympic Committee's cooperation with the City of Takasaki was set up at the end of the 2015 year when the Mayor of Takasaki together with the city representatives visited the headquarters of the Polish Olympic Committee and gave the rich presentation about the Arena. Those days it was under the construction.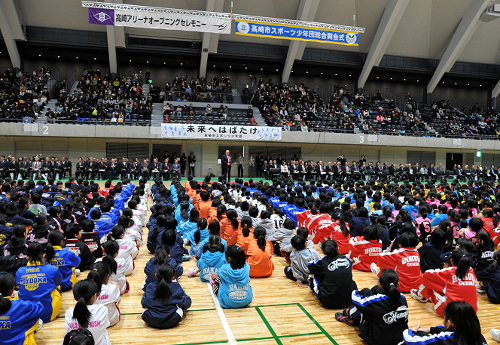 In May next year the representatives of the Polish Sport Federations visited Takasaki to learn more about that venue and the possibilities it offers. It is located just 50min by Schinkansen from Tokyo. As the infrastructure of that venue is very wide and proper for different sports (basketball, handball, volleyball, judo, table tenis, badminton etc.).

One of the main goals is to host and provide the athletes proper acclimatization and sport facilities before the Games of XXXII Olympiad Tokyo 2020.

We have already confirmed the sport camp for the athletes in badminton.

The Takasaki Arena has become the official partner of the Japanese Olympic Committee.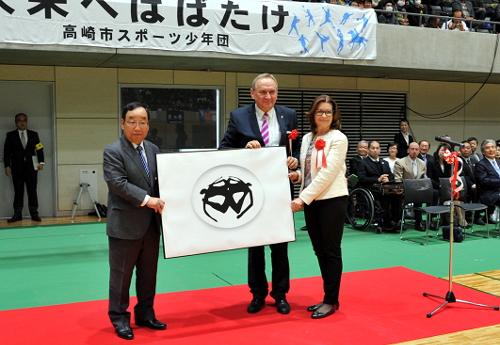 Polish delegation met also the representatives of the Japanese Olympic Committee and discussed future cooperation and agreement between JOC and POC. President Kraśnicki had the possibility to meet with the President of the Japan Handball Association Mr. Yoshihide Watanabe - Council Member International Handball Federation, 1st Vice President of the Asian Handball Federation.

www.olimpjski.pl/en