World Junior Championship in modern pentathlon Drzonków 2019
On the 14th of July Modern Pentathlon World Junior Championship in Zielona Góra/Drzonków
came to an end. The Polish representation won two medals in the event. Oskar Paradowski
together with Łukasz Gutkowski won the silver disc in men's relay, while Gutkowski won also a
bronze individually.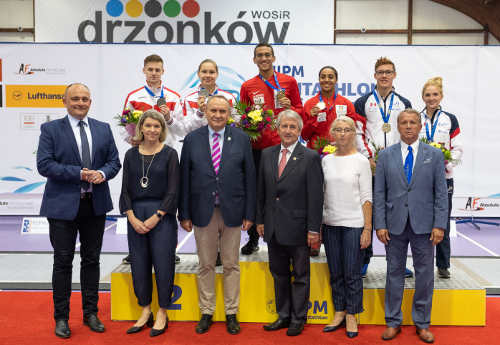 On the last day, after a close race in men's mixed relay race, the Egyptian representation emerged
victorious, defeating the Russians and the British. Łukasz Gutkowski and Natialia Dominiak
finished right outside of the podium. Wiktoria Wierzba and Oskar Paradowski finished their efforts
two places behind the podium.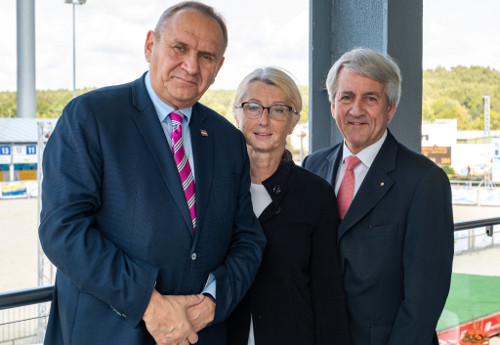 On the invitation of the Polish Modern Pentathlon Association in Dżonków, the President of the
Polish Olympic Committee Andrzej Kraśnicki marked his presence. The POC President met there
with the President of the International Modern Pentathlon Union dr Klaus Schormann. During the
meeting, the two presidents discussed the possibilities of including modern pentathlon in the
programme of the III European Olympic Festival, due to take place in 2023 in Kraków, Małopolska,
Poland.

President Kraśnicki invited President Schormann to participate in the celebration of the 100th
anniversary of the Polish Olympic Committee.

www.olimpijski.pl
photo: Krzysztof Kuruc/UIPM